SPACE ACME | U.S. Space Force
Space Awareness, Communications, and Maneuver Evaluation (ACME).
Space ACME provides visualization to operators for space domain awareness and training.
Winner of the International Space Pitch Day, and the U.S. Space Pitch Day for SBIR. Space ACME was designed and built by Rocket in close collaboration with operators, trainers, and leadership to fill a gap in space domain awareness planning and training. The 3D tool enables operators to visualize future orbits based on planned maneuvers to understand trajectories for risk and operational impacts.
SERVICES
NEW APP UI/UX DESIGN
UX DESIGN SYSTEM
UX STRATEGY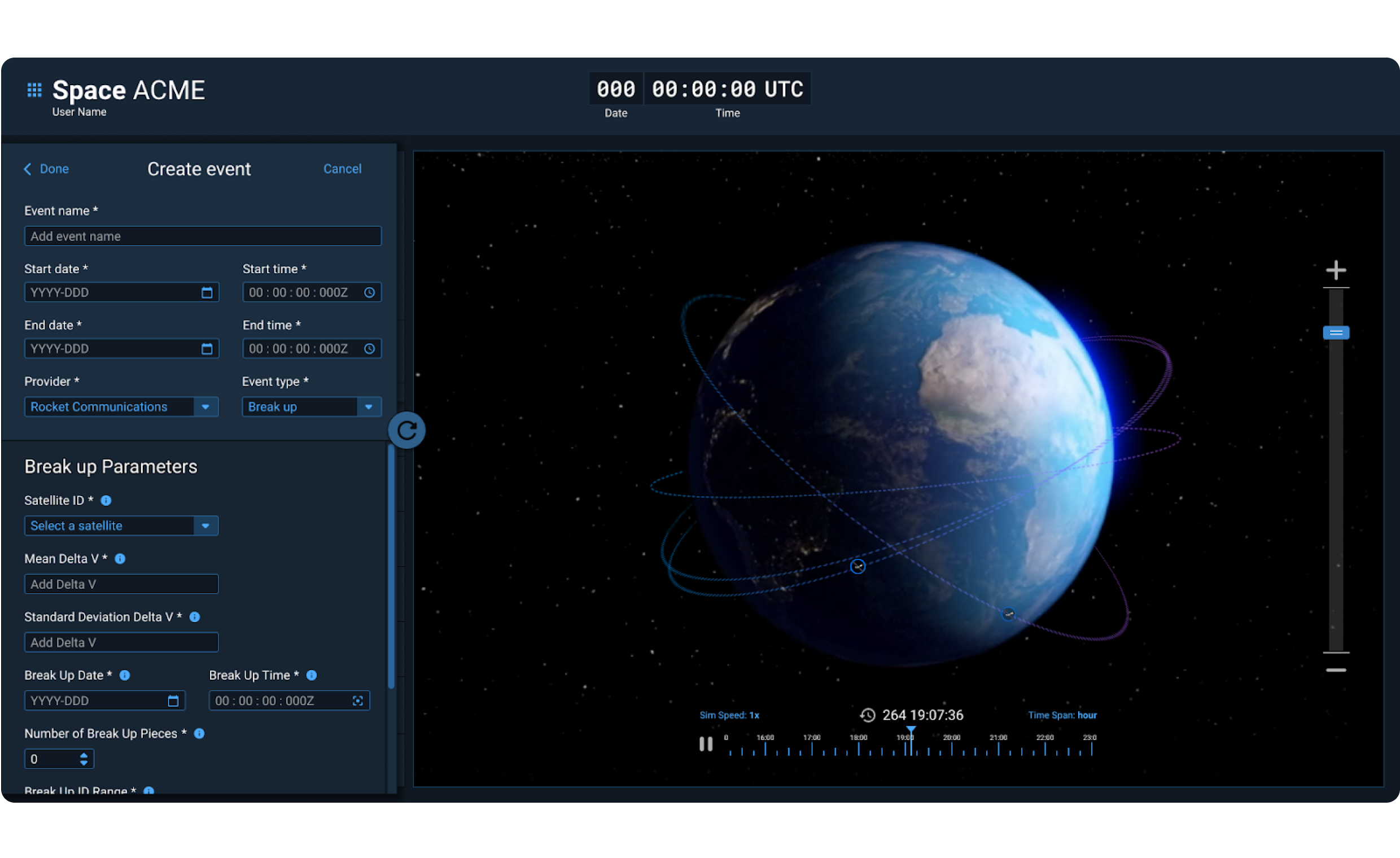 Maneuver evaluation - create event
Visualize changes to orbit trajectories and timing to ensure planned maneuvers achieve goals. Use 3D tools to help operators and leadership intuitively understand changes and evaluation options.
Training tools - create scenario
Visualization of trajectories or maneuvers helps trainees understand orbital mechanics and enables trainers to create realistic scenarios with objects that behave as expected.